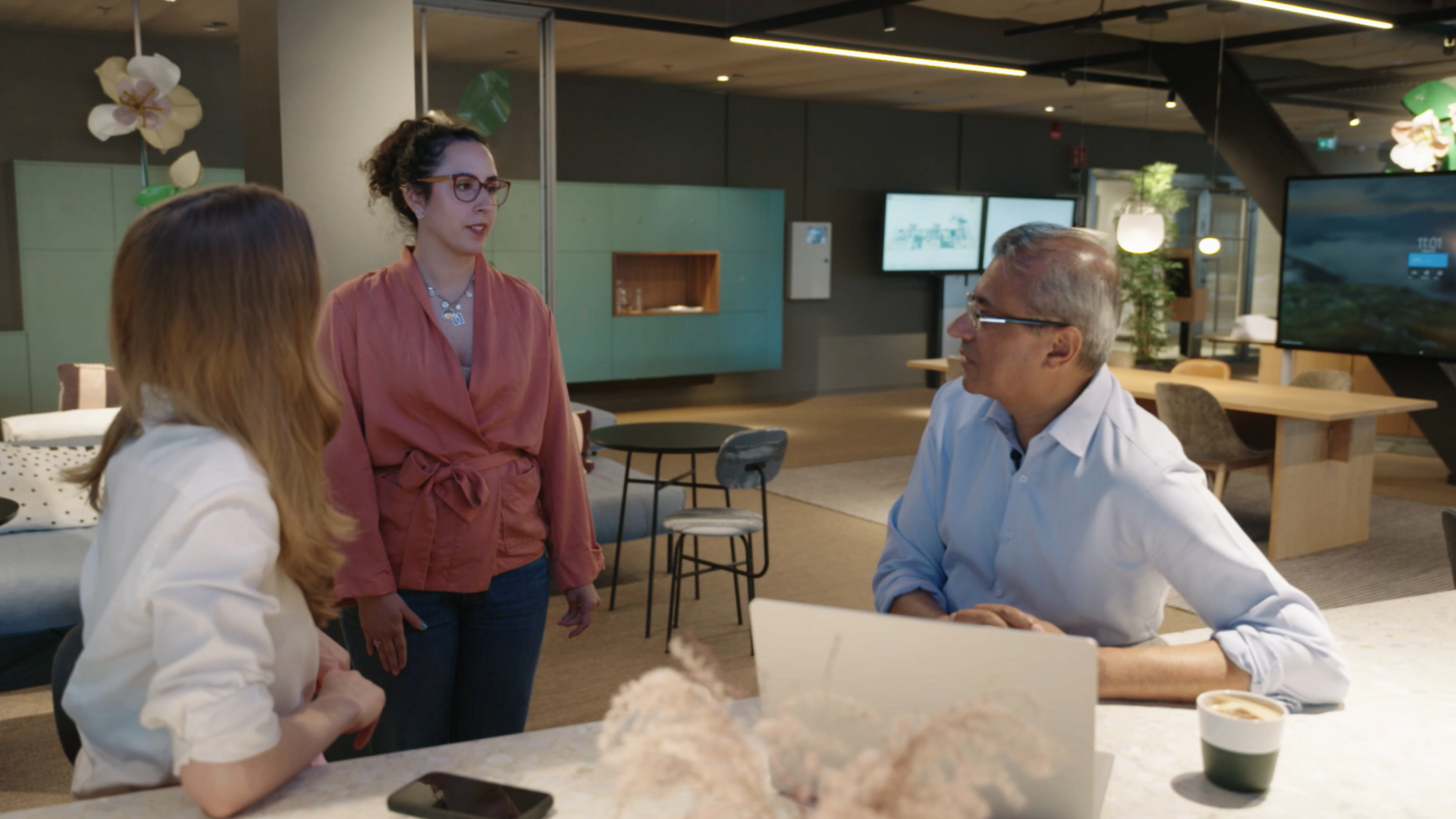 First of all, let us wish you a very Happy Midsummer and may wonderful weather follow you wherever you choose to spend your summer!
Now, to the updates.
Eurosatory, The Defence and Security Global event
As security is one of the hottest topics in Europe and around the world, we took an opportunity to dive into it – our dedicated team had visited a Defence and Security Event, Eurosatory, in Paris last week. To say the least, we were not disappointed. We met our strong partner's Orange Business Team and made new promising connections. We have already started active discussions about joint projects with some of them.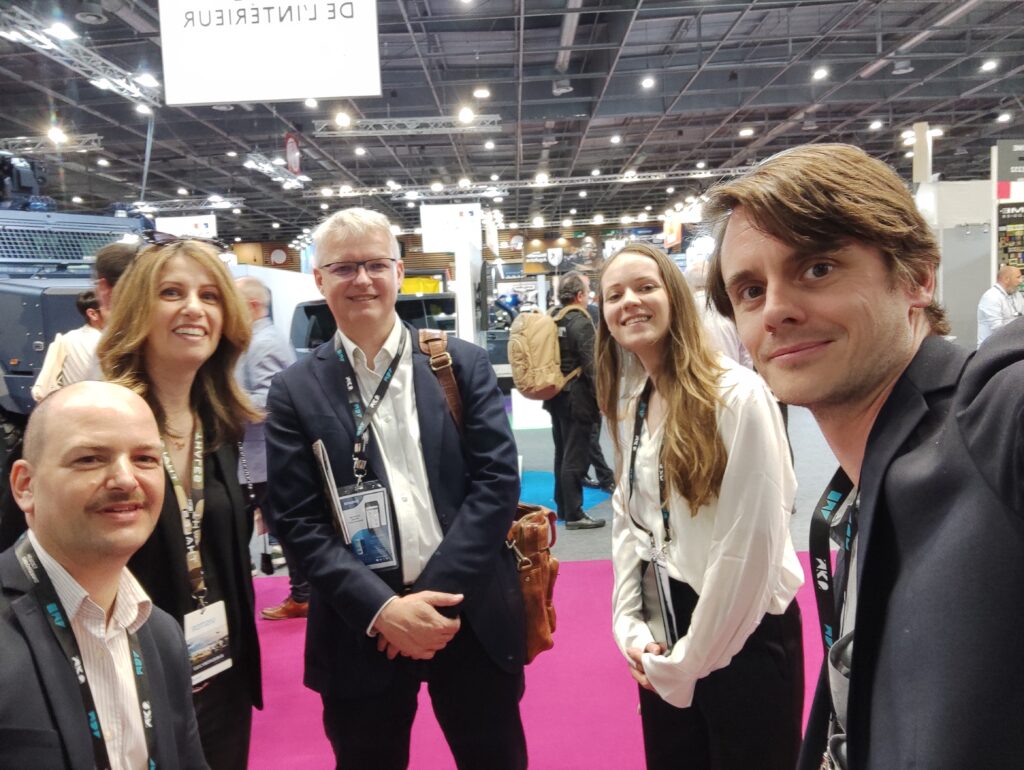 Radio Innovation Technical Sales Executive and Orange Account Manager Erik Franck and Marketing Director Kseniia Chychykina with Orange Business Services Team at Eurosatory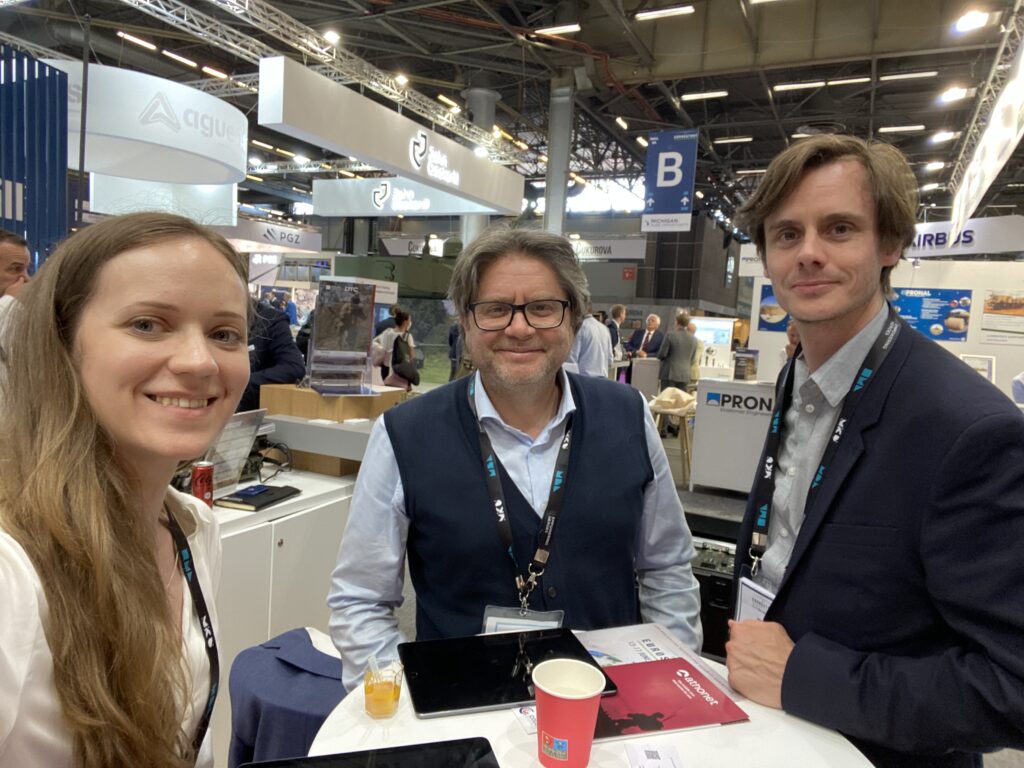 Radio Innovation Team meeting potential customer
The AGM
The Annual General Meeting took place last week at Radio Innovation HQ. We summarised some of the resolved proposals below.
Ulf Ekenman, Dennis Bohm and Pär-Ola Mannefred are re-elected as Board Members. Jörgen Nilsson is elected as a new member of the Board
Dennis Bohm is newly elected Chairman of the Board
Philip Sörensen is re-elected as the Principal auditor of the Company
Read the full report on our website.
Radio Innovation thanks Kristian Johnson for his important work as a Board Member during the last years and is dedicated to continue our partnership.
Microsoft + Radio Innovation + Azeo = True
Radio Innovation's CEO Dusyant Patel starred in a partner's video with Azeo about the digital services Microsoft provides. Take a look! For us, it is another opportunity to share the company's connected future vision and to thank our partner Azeo, whose IT team takes care of all the IT aspects of Radio Innovation's work. It is hard to overestimate Azeo's role in the company's success – by outsourcing the entire IT department, we can focus 100% on growing the company and be certain that the professionals handle all our IT issues.
"We operate in different parts of the world, including volatile countries with unstable IT environments. We must have a high level of security to avoid being hacked. For a small company with patented technology, the requirement for security is very, very high", says Radio Innovation CEO Dusyant Patel.
Radio Innovation CEO Dusyant Patel giving the interview to Microsoft Sweden