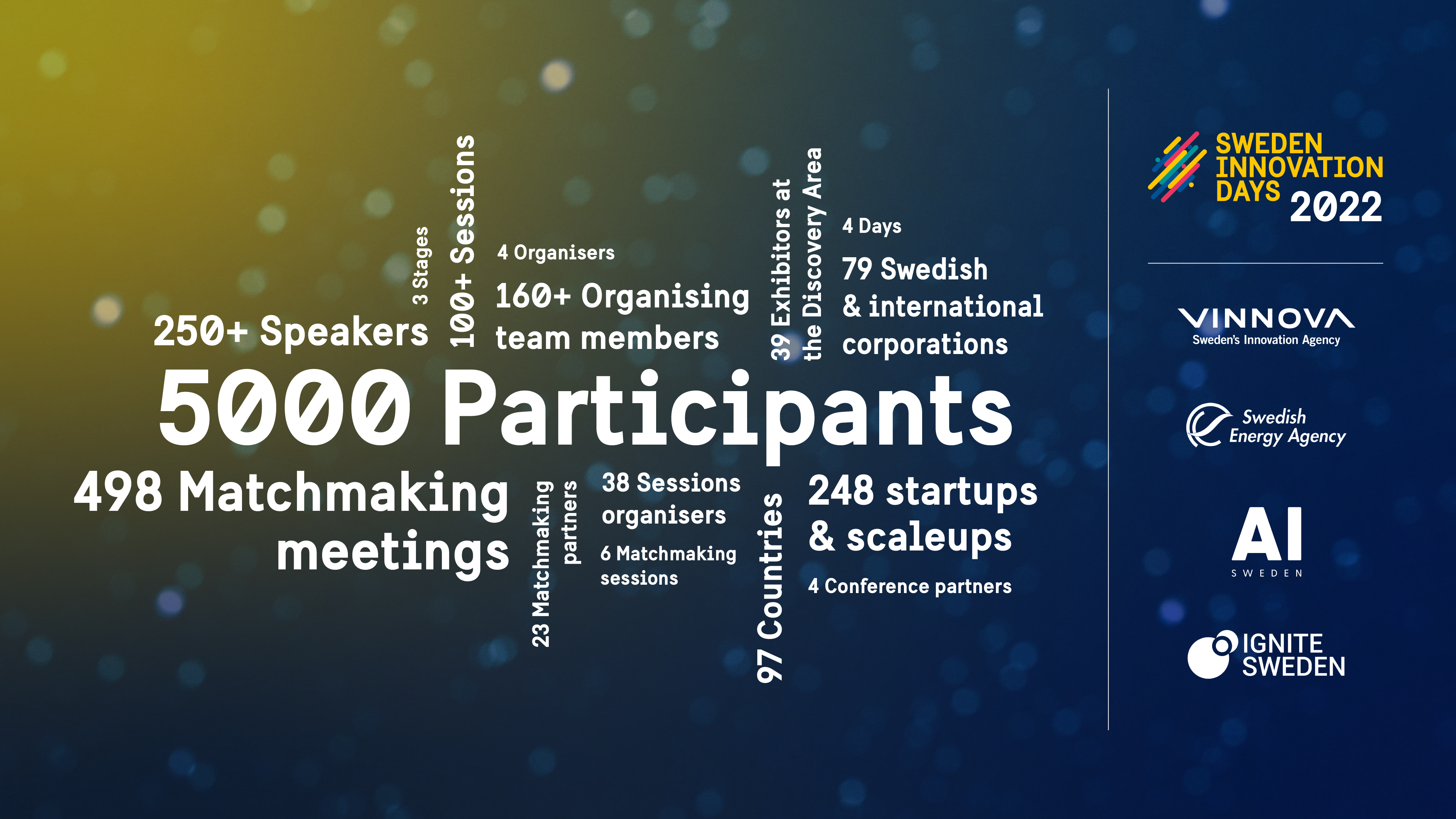 Hopefully, you had a good start of 2022!
As you know, our CEO Dusyant Patel held a speech at the Sweden Innovation Days event this Wednesday. More than 5000 registered people from 97 countries listened to the speech.
Sweden Innovation Days 2022 was a free four-day, global digital event dedicated to fostering international collaboration. It focused on what changes we need to make to achieve the UN's Global Goals. Swedish pavilion at Dubai Expo 2020 broadcasted the event.
The YouTube link is here https://www.youtube.com/watch?v=XpaBJUmkyOk
Check out the Sweden Innovation Days portal. The event is over, but the sessions will be available for two more weeks.
We have another update to share with you. Our website just became better and fresher. We worked hard to make our fantastic product and the company easy to understand and follow. The website will be available this weekend under the radioinnovation.net address.
Enjoy your weekend and remember to check out the new website this Saturday or Sunday!