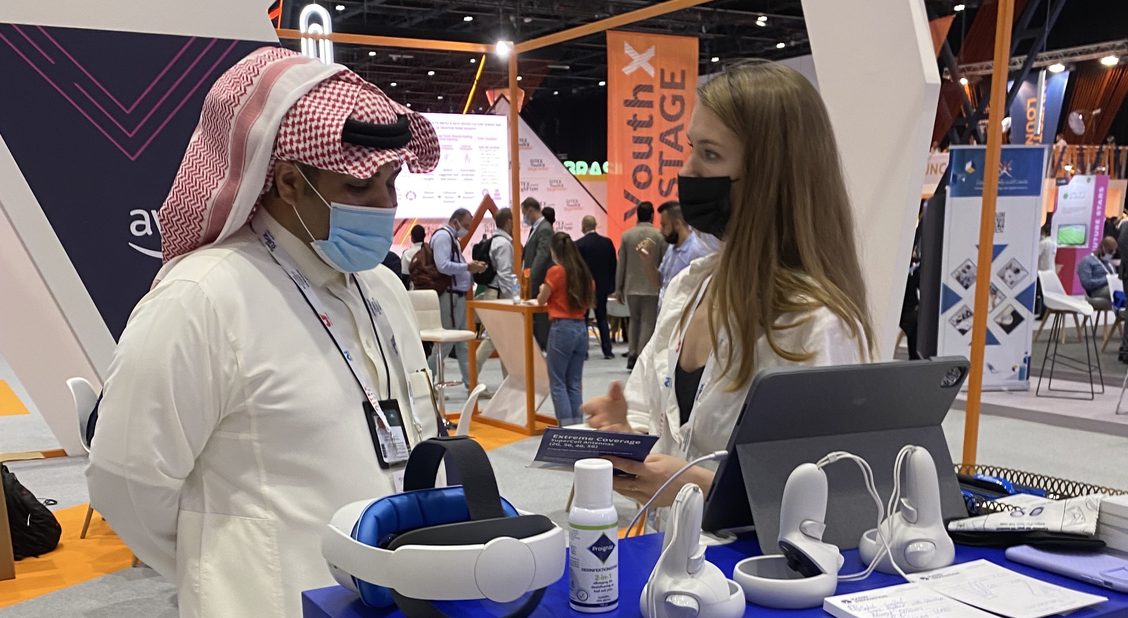 Dear Radio Innovation Shareholders!
We are pleased to let you know that our participation at GITEX For Startups 17th to 20th of October in Dubai was a rewarding experience. Radio Innovation was one of the 9 hottest startups representing Sweden at GITEX.
Radio Innovation seized the great opportunity to show ourselves as well as to hear and to see other tech companies and their inventions. We made approximately 300 contacts at the exhibition and more inquires continue to come.
Have a glimpse of the GITEX from these pictures!
Saudi Arabia
Further to the Middle East trip our CEO and Board Member Dennis Bohm had the opportunity to visit Saudi Arabia Riyadh. They visited STC, Mobily, Minister of Transportation, Minister of Telecommunication. Overall a very successful trip.
Distribution of Shares from the latest Share Issue
At last and finally, after a long process with KYC, due diligence, and foreign bank transfers, our Share Issues has now been approved by Bolagsverket. We will now be distributing the shares to every shareholder that took part of the share issues during the summertime. Hopefully you will have the shares in your account within the coming 10 days.
Activating our Brand
As we now are growing and expanding our footprint in the world, talking with new customers, potential new strategic partners and potentially future investors we now have created a new platform for communicating our brand and message. Please enjoy the new film!