Entering Exciting Markets, Additional Orders and Paid PoCs in LATAM, Africa and Middle East!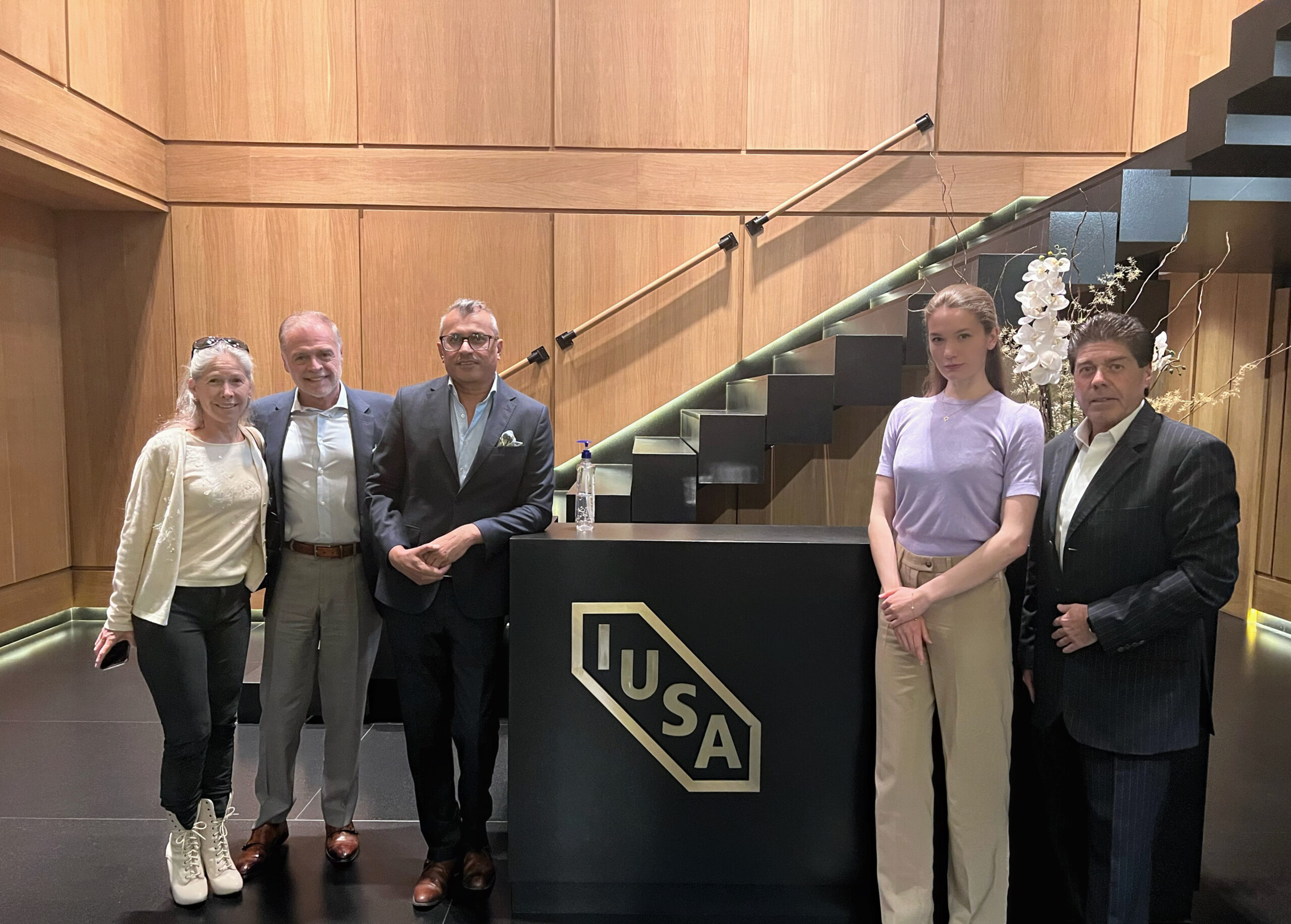 Over the last months Radio Innovation has been part of several interesting projects, which we are eager to share!
A new extension order was received last month from our African operator Africell, with an order value approximately 2MSEK. This was the second consecutive order from Africell, once again showcasing Radio Innovations antennas superior performance. Africell is also in the process of finalising the third and fourth phase of rural coverage with Radio Innovation antennas. As the first two phases proved to be successful, we will expect to see great progress in the upcoming months.
Radio Innovation has been active opening up new markets, one significant of them being Mexico – with over 22% of the population lacking access to internet. Other markets we have recently opened include Oman, South Africa, Jordan, Gambia & Lebanon.
We have now finalised the negotiations with our manufacturing partner in Poland to have the available capacity to produce more than 2000 antennas per month, in preparations for the upcoming commercial deals.
New Exciting products in our roadmap that we are excited to bring to you as soon as possible.
---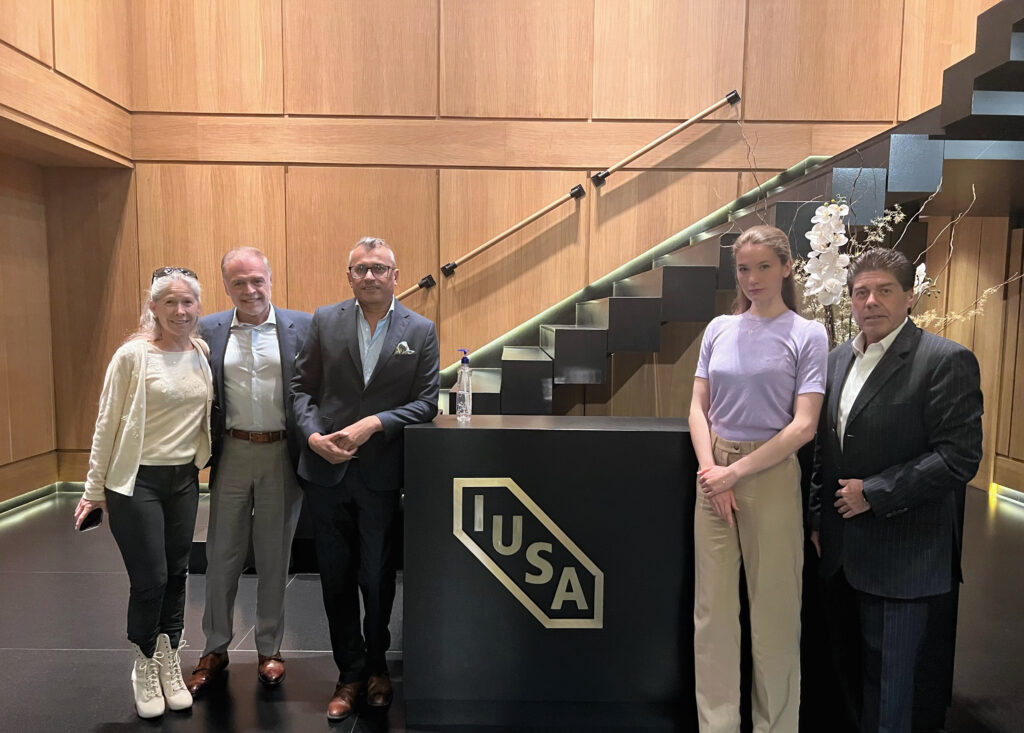 Last month, our CEO and Head of Corporate Affairs visited Mexico to meet up with our local strategic channel and distribution partner (IUSACELL) and major operators to better understand the unique market. Learning about the great potential and urgent need for Radio Innovations product, the team returned with a paid PoC to kickstart new projects bringing coverage to the rural areas of Mexico. More updates to follow!
---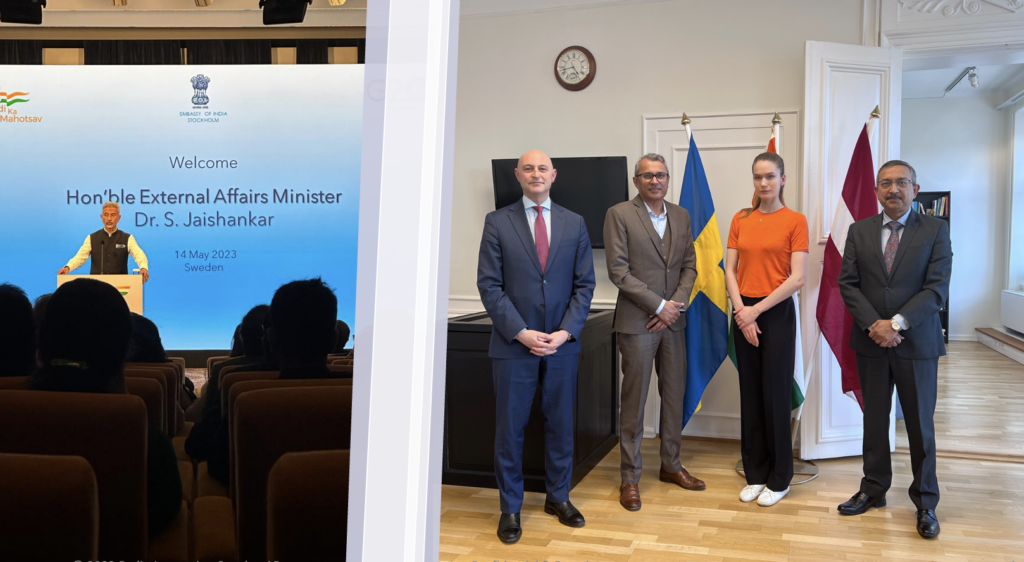 The team was also invited to meet with the honourable ambassador of India, Tanmaya Lal, to discuss the upcoming visit to India. The goal of the delegation will be meeting the key decision makers in the railway and governmental sector, to participate and advance the modernisation of the Indian Railway system.
---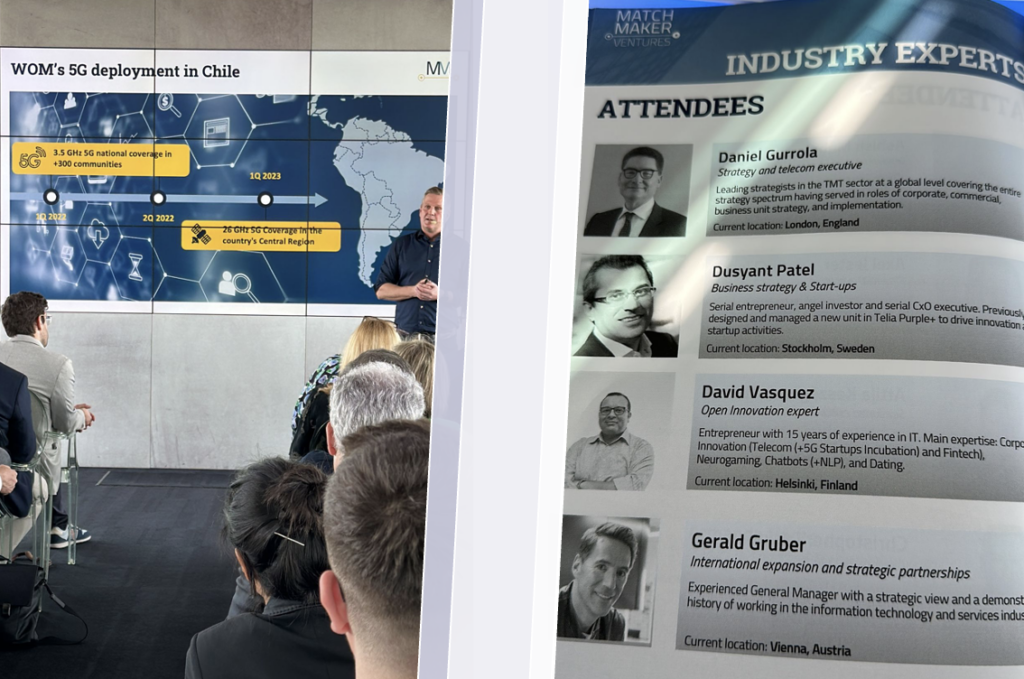 Our CEO, Dusyant Patel took part of a roundtable panel in Vienna on the topic of connecting the unconnected with business experts from around the world.
---
Radio Innovation is invited to join as a keynote speaker at One Africa Expo which is Africa's largest B2B, B2G & B2C Conference – connecting African businesses with local and global markets, strengthening bilateral trade between African countries.
---
Moreover, we are raising awareness in our home country, Sweden. Dusyant Patel, the CEO of Radio Innovation took part of the influential webinar discussion within the Fulltäckning Project, showing the ways to increase mobile coverage in rural areas of Sweden. The Fulltäcknings Project has been of great importance to us as we believe that making progress in the rural coverage starts at home. Among Radio Innovation the project has over 30 other partners, with a few of them that joined the webinar together with Dusyant Patel to share their united goals and ideas. Be sure to watch the whole video through the links above!
---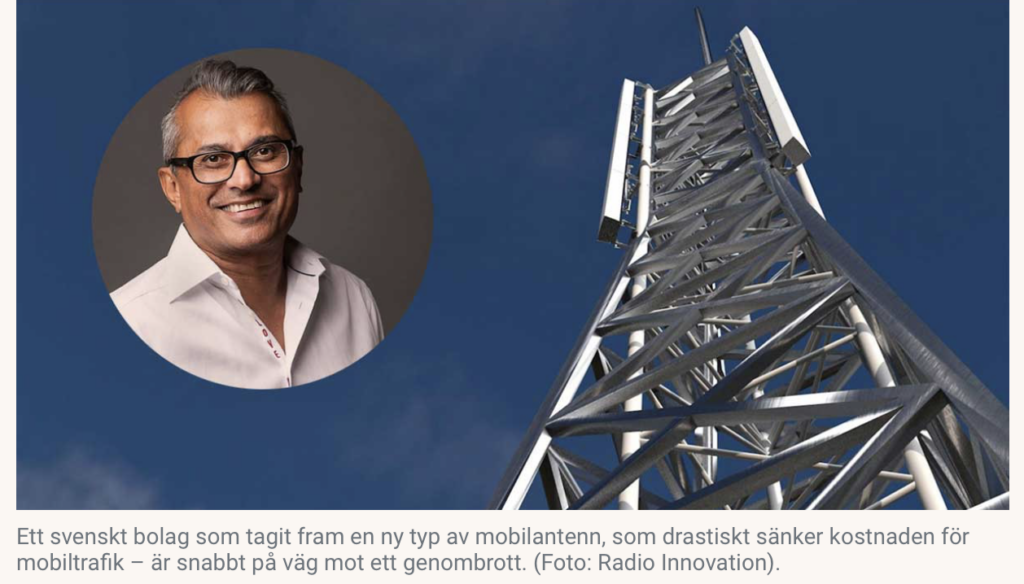 Among other news, we encourage you to see the recently published Dagens PS article "Framtidens mobilnätsantenn – snabbare, bättre, billigare", that goes more in depth about Radio Innovation, it's progress, goals and challenges.
---
In addition, we are glad to announce that Radio Innovation will have a joint Golf Day together with the Azeo Team on June 16th, and advise you to look out for invitations.
On behalf of the CEO of Radio Innovation, Dusyant Patel, we wish you a great day and look forward to getting back to you with more exciting updates!